2019 Purdue Road School Opening Session Speakers
Tuesday, March 5, 2019:  9:00 -11:00 a.m.
Brandye Hendrickson - Deputy Administrator Federal Highway Administration (FHWA)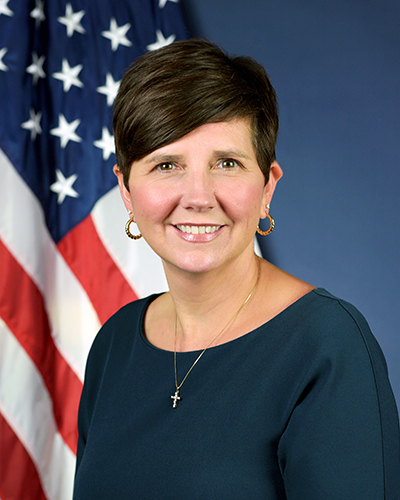 Brandye Hendrickson
On July 24, 2017, Brandye Hendrickson was named Deputy Administrator of the Federal Highway Administration (FHWA) after having built a reputation as a strong leader while Commissioner of the Indiana DOT. As the FHWA's Deputy Administrator, she puts her 20 years of business experience to work leading a 2,900-person federal agency and maximizing its $44 billion annual budget. She is only the second woman to head the FHWA, and has a deep appreciation for the strength of an organization filled with people of different backgrounds and perspectives.
Hendrickson has a Bachelor's degree from Indiana University and is a Professional in Human Resources.
---
Joe McGuinness - Indiana Department of Transportation (INDOT) Commissioner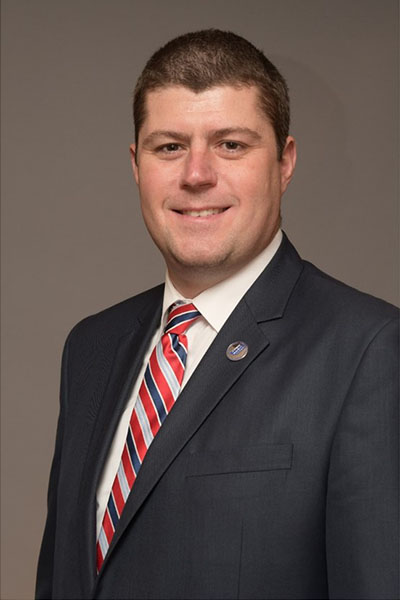 Joe McGuinness
Joe McGuinness was appointed Commissioner of INDOT in January 2017 by Governor Eric Holcomb. He is a lifelong Johnson County resident and has been actively involved in transportation and infrastructure planning in central Indiana.
McGuinness graduated from Franklin College in 2000 with a Bachelor of Arts degree in Sociology and Criminal Justice, and received a Master of Business Administration degree in Accounting from Indiana Wesleyan University in 2009. From 2000-2008, Joe served as a Johnson County Probation Officer. He began working with Peters Municipal Consultants in 2008 as an accountant and financial adviser for municipalities across the state.
McGuinness was elected mayor of Franklin in November 2011 and took office in January 2012. As mayor, Joe implemented innovative concepts in Franklin and oversaw a significant resurgence in the downtown area. Much of this growth and redevelopment occurred because of substantial investment in infrastructure and solid economic development projects.
---
Vanta Coda II - Ports of Indiana Chief Executive Officer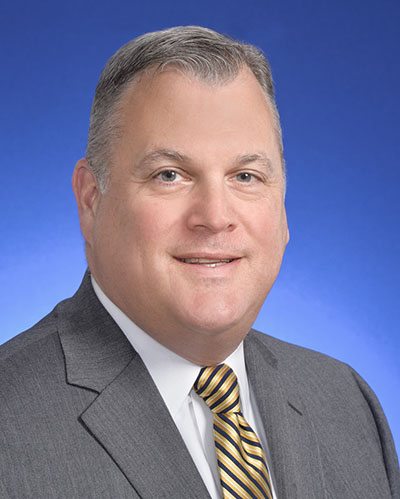 Vanta Coda II
Vanta E. Coda II joined the Ports of Indiana team in July 2018 as Chief Executive Officer.  He has 25 years of experience in maritime and multimodal operations on the Great Lakes, Gulf of Mexico and Ohio River. He most recently served as the executive director for the Duluth Seaway Port Authority, operating in the busiest port district on the Great Lakes.
Coda has been actively involved with maritime policy initiatives for the Great Lakes at the state and federal levels in his roles as president of the Minnesota Ports Association, member of the board of directors for the American Association of Port Authorities and member of the American Great Lakes Ports Association and USDOT Maritime Transportation System National Advisory Committee. He is an Eagle Scout and a graduate of the University of Kentucky, with a bachelor's degree in history and political science. He has also completed post-graduate studies in business at the University of Memphis and the University of Kentucky.
---
Chris Cotterill - Executive Vice President and Chief Operating Officer of the Indiana Economic Development Corporation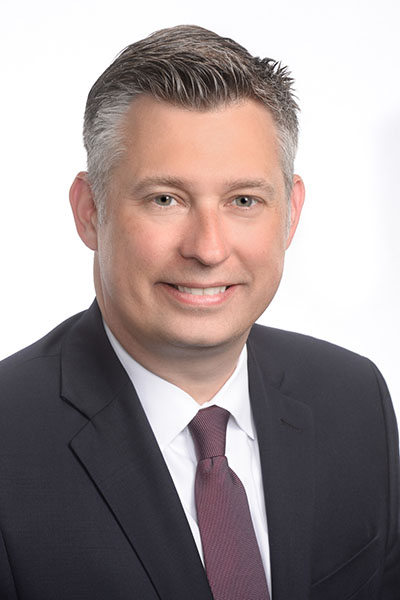 Chris Cotterill
Chris Cotterill is the Executive Vice President and Chief Operating Officer of the Indiana Economic Development Corporation.  In this capacity, which he has held since March 2017, Cotterill is responsible for the effective operations of all aspects of the IEDC.  Cotterill joined the IEDC as General Counsel in January 2015.
A graduate of Wabash College and the IU School of Law, Cotterill began his career as a litigation attorney in 2002.  In 2005, he joined state government as Deputy Chief Information Officer and General Counsel of the Indiana Office of Technology.
From 2008 to 2012, Cotteril served Indianapolis as Corporation Counsel and Chief of Staff for  Mayor Ballard.  In 2012, Cotterill became a partner at the law firm of Faegre Baker Daniels LLP, where he focused on public-private partnerships and state and local government reform.  Cotterill has been involved in a variety of community efforts, including serving on the boards of the Super Bowl XLVI Host Committee, Project Home Indy, Visit Indy, the Indianapolis City Market, and his neighborhood association
---
Tim Haak - Mayor of Zionsville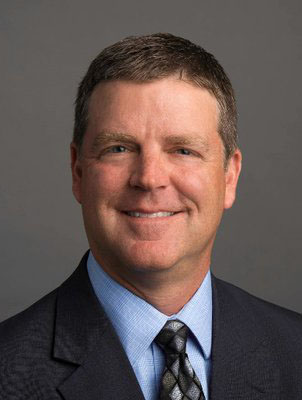 Tim Haak
Tim Haak has lived in Zionsville most of his life. He has been mayor since 2016.  He served on the Town Council from 2008 to 2015 and also served on the Zionsville Board of Police Commissioners as well as the Zionsville Safety Board.
Prior to becoming Mayor, Haak was Director of Operations for Elevate Ventures. Previously, he worked for the Indiana Economic Development Corporation, the state's leading economic development agency. His banking career has also included executive positions with the National Bank of Indianapolis and Fifth Third Bank.
Haak graduated from Zionsville High School and then received his B.S. in business from Miami University in Oxford, Ohio. He is currently a board member of the Central Indiana Regional Transit Authority. Haak is also a graduate of the FBI Citizen's Academy and is a former board member of the Boys & Girls Club of Zionsville.
---
Robert Martinez - Vice President Business Development and Real Estate, Norfolk Southern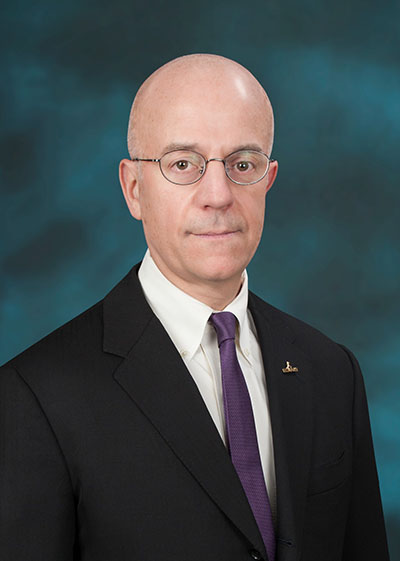 Robert Martinez
Robert  Martínez is a graduate of Columbia University and holds a Ph.D. from Yale University. During the first Bush Administration, he served at the U.S. Department of Transportation as Deputy Administrator for the Maritime Administration and was promoted by President George H. W. Bush to Associate Deputy Secretary of Transportation and Director of the Office of Intermodalism.
Martínez began working for Norfolk Southern in 1993 but left in 1994 to become the Secretary of Transportation for the Commonwealth of Virginia under Governor George Allen. As Secretary of Transportation, he had oversight over the Virginia Department of Transportation (highways), the Department of Rail and Public Transportation, the Virginia Department of Aviation, the Department of Motor Vehicles, and Virginia Port Authority. Martínez returned to Norfolk Southern in early 1998, where he now serves as Vice President Business Development and Real Estate.